Designed with you in mind. The Everyday Sweatset is the perfect work from home, to and from, everywhere, everyday sweatsuit.
Vintage fit and feel. Available in Rose, Navy Sand, Forest and Black. Size S - XL.
Not your average sweatpant. Available in Rose, Navy Sand, Forest, and Black. Size S - XL.
Your new favorite tee. Available in Rose, Navy Sand, Forest and Black. Size S - XL.
Our collection has been garment dyed, meaning we dye the finished garment rather than the rolls of fabric. Garment dyeing takes clothing around the block a few times, giving it an authentic vintage feel. We chose this method so that each piece has a unique, washed-down, lived-in look. No two pieces are the same. Original -just like you.
When designing The Everyday Sweatset, fabric came first. We sourced our cotton from India. Our fabric was then hand spun in a local knitting mill in Toronto and assembled in our Atelier before being dyed, washed, and sent to you.
We don't produce by the masses. For us, sustainability is doing what we can to reduce waste and be intentional with how we manufacture. Our sweatsets were produced in low quantities, knitted, cut, sewn and dyed locally in Toronto. Ethical manufacturing, effortless style? You can have both.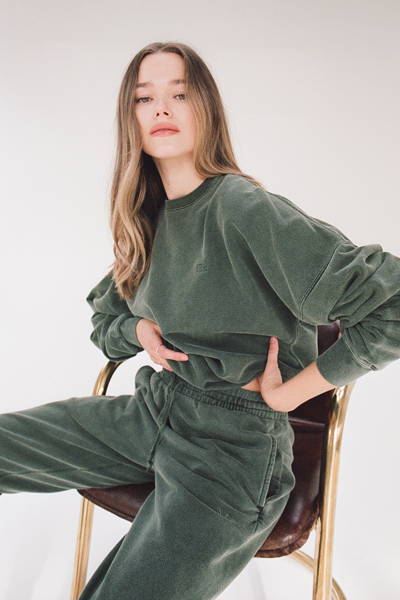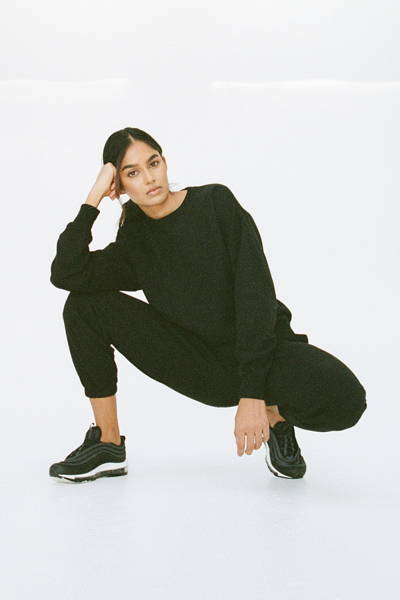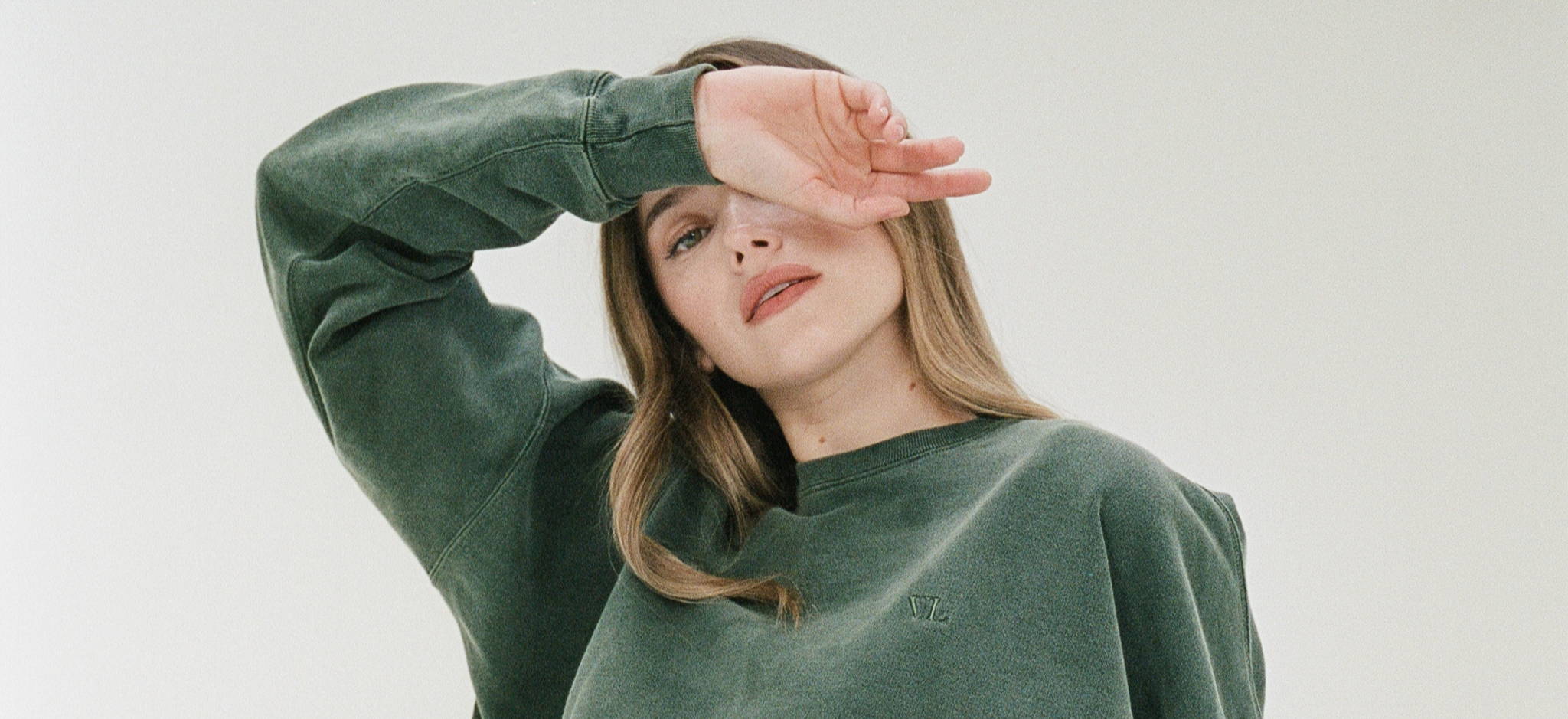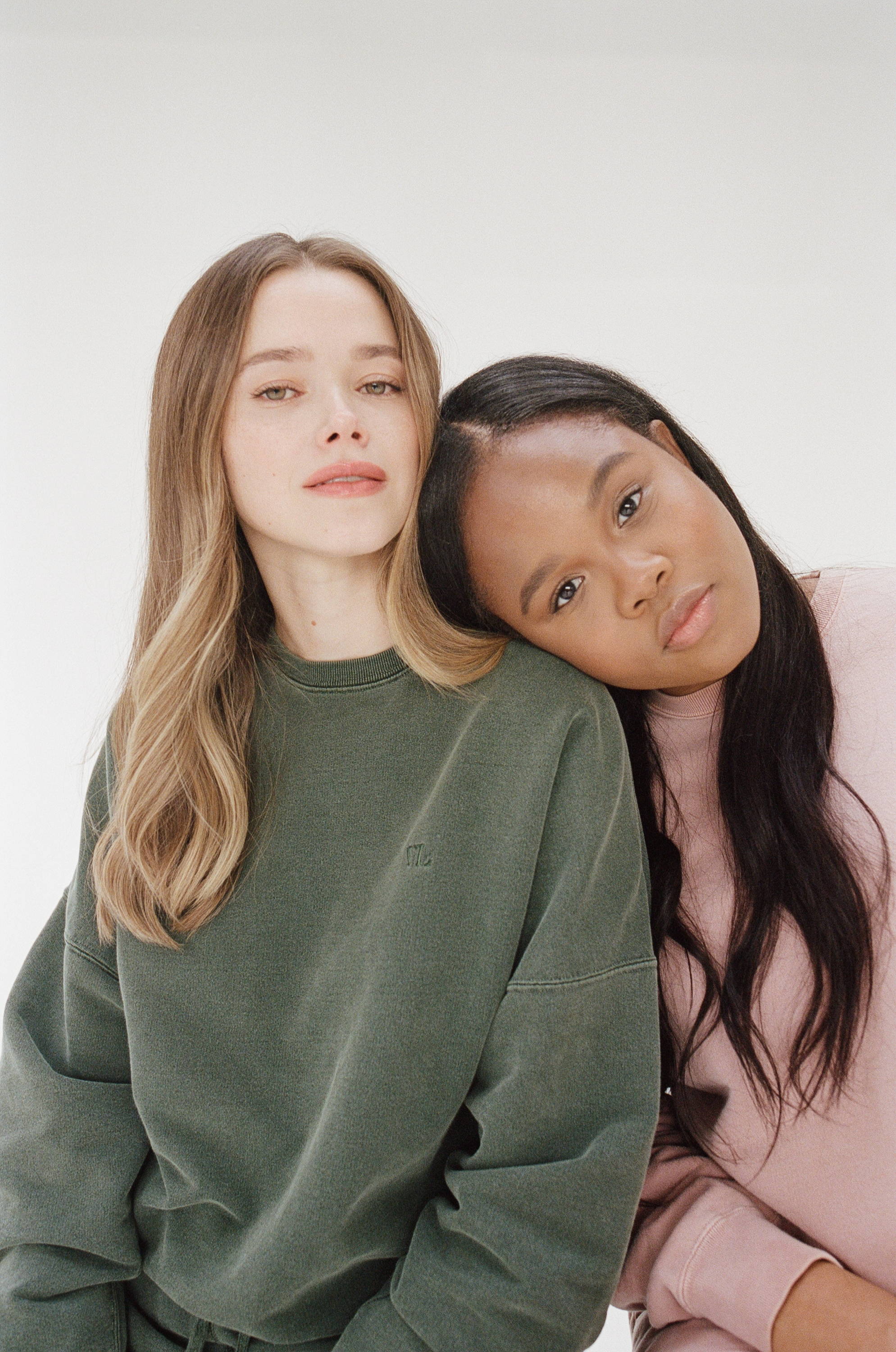 Add your email below and we'll let you know when our Everyday Sweatset drops.
"When I thought about leia I wanted her to be a modern woman, having stylish pieces that integrate seamlessly into her life. She is a figment of my imagination, to me leia exists. I wanted her to feel confident, and sexy and herself when wearing these pieces. This is the mood, it's all about empowerment, romance, beauty and the balance of being both sensual and strong. That is Leia."
-Valeria Lipovetsky